The fundamentals of personal finance are essential for everyone to understand, especially regarding investment tips and tax planning. Becoming familiar with investing and taxation can help you manage your money, maximize your returns, and save on taxes.
What is Personal Finance?
Personal finance definition- It is the process of managing your money to achieve personal economic satisfaction. This involves budgeting, saving, investing, and other strategies to help you make the most of your income, assets, and investments. Personal finance also includes planning for unexpected expenses, preparing for retirement, and protecting against financial risks.
Personal Finance Tax Planning Tips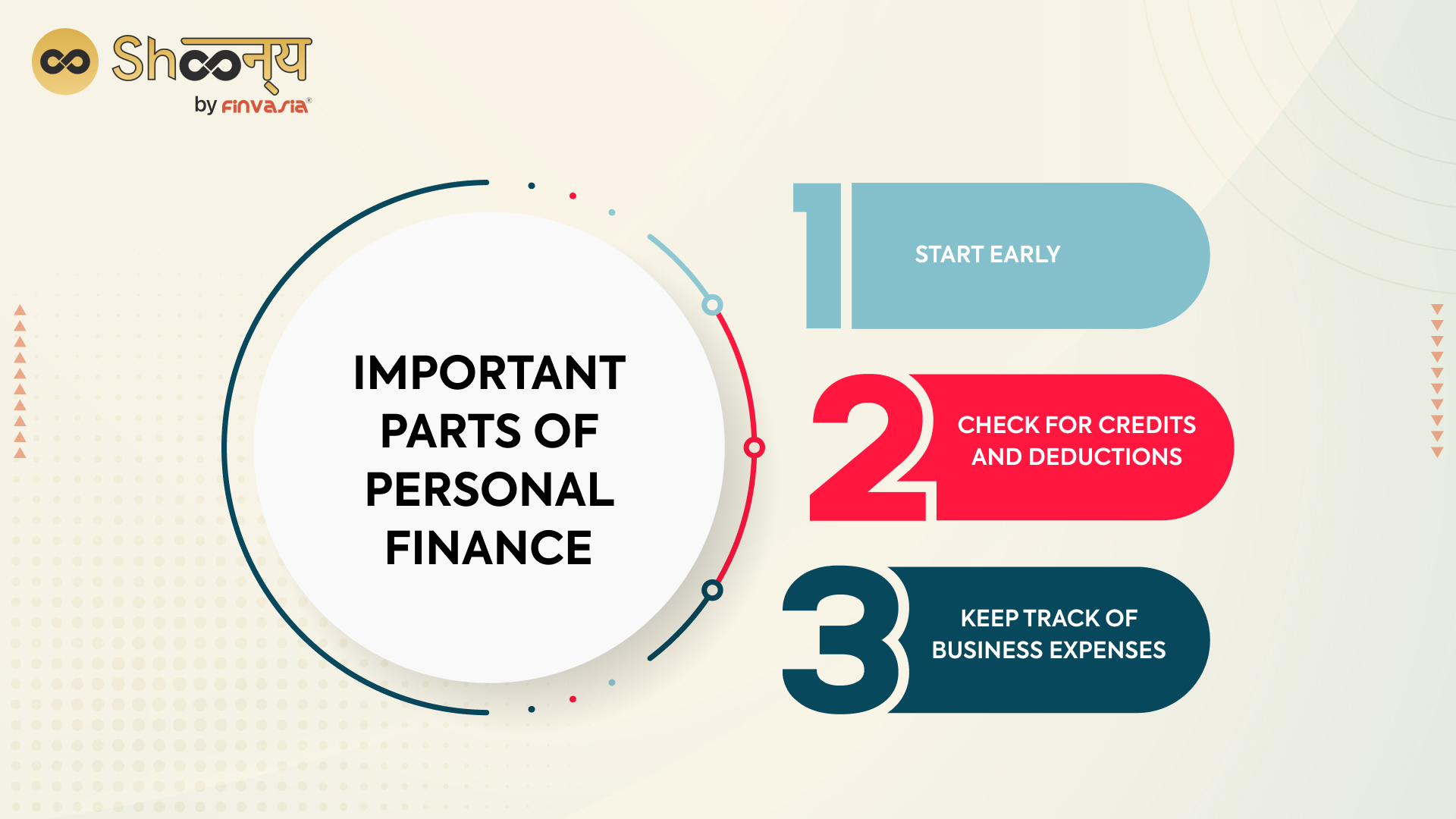 The tax season can be a source of stress for many individuals. Planning and conducting research in advance is crucial to optimize your tax returns. Here are some simple tax planning tips to help you stay organized and maximize your tax return:
1. Start early: Don't wait until the last minute to file your taxes. Plan ahead by gathering important documents like W-2 forms, bank statements, investment records, mortgage information, and other relevant data related to deductions or credits you may qualify for.
2. Check for credits and deductions: You may be eligible for certain deductions or credits that could reduce what you owe in taxes or increase your refund amount. These could include things like student loan interest payments, tuition costs, or childcare expenses.
3. Keep track of business expenses: If you're self-employed or have a side hustle, keep track of all your business expenses throughout the year. This includes mileage and travel costs, meals, office supplies, and equipment, insurance premiums, and more. You should also keep records of all revenue earned during the tax year.
Personal Finance: Best Investment Tips
Investing in the stock market can be a great way to build wealth, but it is crucial to do so wisely. Here are some best investment tips for investing successfully:
Set realistic expectations– Investing in stocks carries inherent risks and potential rewards. Before you invest, it's important to understand that there is no guarantee of returns or profits. Be sure to research your investments thoroughly before deciding how much money to put into them and what strategy to use.
Diversify – Make sure you diversify across different industries, regions, and asset classes when investing – this will help reduce risk by ensuring that your portfolio doesn't suffer significant losses if one investment fails.
Have a plan – Make sure you set clear goals for investing and develop a strategy to help you achieve them. Consider risk tolerance, time horizon and tax implications when creating your plan.
Start early, look for credits and deductions, and keep track of business expenses if you're self-employed or have a side hustle to maximize your tax return.