If you're an investor in the modern age, you've likely heard of DEMAT accounts. But what exactly are they, and how do they differ from traditional, paper-based methods of holding securities? In this blog, we'll delve into the world of DEMAT accounts and explore the many benefits they offer to investors.
What is a DEMAT Account?
DEMAT stands for "dematerialised," as in, not in physical form. A DEMAT account is essentially an electronic version of a brokerage account, where instead of holding physical stock certificates, bonds, and other securities, they are held in digital form. This has revolutionised the way we invest, making it easier, faster, and more convenient to buy, sell, and manage our portfolio.
In this blog, we'll take a closer look at all of these benefits and more as we explore the ins and outs of DEMAT accounts and how they can benefit you as an investor. So, let's get started!
Demat Account and Trading Account
Demat Account is similar to a bank account, but instead of holding money, it holds securities.
A trading account is a type of account that allows you to buy and sell securities, such as stocks and mutual funds. It is different from a DEMAT account, which is used to hold securities in electronic form.
Both a DEMAT account and a trading account are important tools for anyone who wants to invest in the stock market. They allow you to buy and sell securities easily and efficiently without the need to handle physical certificates.
Demat vs Trading Account (infographics)————–
Before opening your Demat Account, we suggest you check these out:
How many Demat Accounts can be added to my Trading Account?
How many Demat Accounts do I need?
Demat Account maintenance charges
What is the use of the Demat Account?
The use of a DEMAT account is to hold securities such as stocks, bonds, and mutual funds, making it easier, faster, and more convenient to buy, sell, and manage investments. With a DEMAT account, you can view and track your portfolio online, and you don't have to worry about losing or damaging physical certificates. DEMAT accounts are also useful for investors who want to take advantage of opportunities to buy and sell quickly, as the electronic process is faster than the traditional method of trading with physical certificates.
Demat Account Annual Charges
DEMAT account annual charges can vary depending on the broker and the type of account. Some brokers charge a flat annual fee for a DEMAT account, while others charge a percentage of the value of the securities held in the account.
It is important to compare the fees of different brokers before opening an online DEMAT account to ensure that you are getting the best deal. You should also consider whether the fees are worth it based on your investing needs and goals.
Note– Shoonya by Finvasia charges zero AMC. If you still haven't registered yourself, download the Shoonya App and open your free Demat Account today to enjoy trading at a lifetime zero brokerage and zero AMC.
Have a look at these for a better understanding:
What are the maintenance changes for a Demat account? Are there any hidden charges or processing fees on the transactions I do on the Demat account?
How much interest do I get on the Demat account?
How much do I pay for my Demat account?
What is a depository in Stock Exchange?
A Depository Participant (DP) is a financial intermediary who is registered with a depository (such as the National Securities Depository Limited (NSDL) or the Central Depository Services Limited (CDSL)) to offer DEMAT services to investors.
In India, all DEMAT accounts are opened with a DP. DPs act as the link between investors and the depository and maintain the records of securities held in DEMAT form for their clients.
A DEMAT account can be opened with either the National Securities Depository Limited (NSDL) or the Central Depository Services Limited (CDSL). Both NSDL and CDSL are depositories in India that offer electronic holding of shares and securities. They are comparable in terms of services (link to nsdl vs cdsl), safety and security and the investor has a choice to open with either of them.
Can I transfer shares from the CDSL Demat account to the NSDL Demat account?
Yes, it is possible to transfer shares from a CDSL DEMAT account to an NSDL DEMAT account or vice versa. This process is called inter-depository transfer of securities. In order to transfer shares from one depository to another, you will need to fill out a transfer form and submit it to the depository from which you wish to transfer the shares.
Note- The process may take a few days to complete and may be subject to certain charges. It is important to keep in mind that you will also need to ensure that the securities you wish to transfer are tradable and free from any encumbrances.
Best Demat Account with low/zero Brokerage Charges
Brokerage charges are the fees that brokers charge for executing trades on behalf of their clients. These charges can vary significantly from one broker to another, so it is a good idea to compare the brokerage fees of different brokers to find the best one for your needs.
Tip- Shoonya is India's most trusted trading platform that allows you to open a free Demat Account and hassle-free trading experience at the lifetime-zero brokerage.
Guide for Opening Demat Account
Here are the steps to open a DEMAT account:
Choose a Depository Participant (DP): You can choose a DP based on factors such as location, fees, and reputation.
Fill out the application form: You can get the application form from the DP or from their website. Fill out the form with your personal and financial details.
Submit the required documents: Along with the application form, you will need to submit certain documents as proof of identity, address, and income. These may include a PAN card, passport, driving license, bank statement, and salary slip.
Pay the fees: Most DPs charge a one-time fee for opening a DEMAT account, as well as annual maintenance charges.
Shoonya offers free Demat Account opening and charges zero AMC, check out the website to know more in detail.
Activate the account: Once your application has been approved and your account has been opened, you will need to activate it by signing an agreement with the DP and submitting a copy of your signature.
Link your bank account: You will need to link your bank account to your DEMAT account in order to transfer funds for buying securities.
Start trading: Once your DEMAT account is activated and linked to your bank account, you can start trading securities through your trading account.
For opening a DEMAT account, you will need to choose a broker and fill out an application form. If you do not have an account, open a free Demat account here.
NSDL Demat Account Services
NSDL (National Securities Depository Limited) is one of the two major depositories in India that provide DEMAT account services. NSDL holds securities in electronic form on behalf of investors and facilitates the settlement of trades. If you open a DEMAT account with a broker that uses NSDL as its depository, your securities will be held with NSDL.
Open Demat Account without PAN Card
It is possible to open a DEMAT account without a PAN card, but it may be more difficult. Some brokers may allow you to open an account using other forms of identification, such as a passport or voter ID. However, a PAN card is the most common form of identification required to open a DEMAT account, and it is generally the easiest option.
Safeguarding your Demat account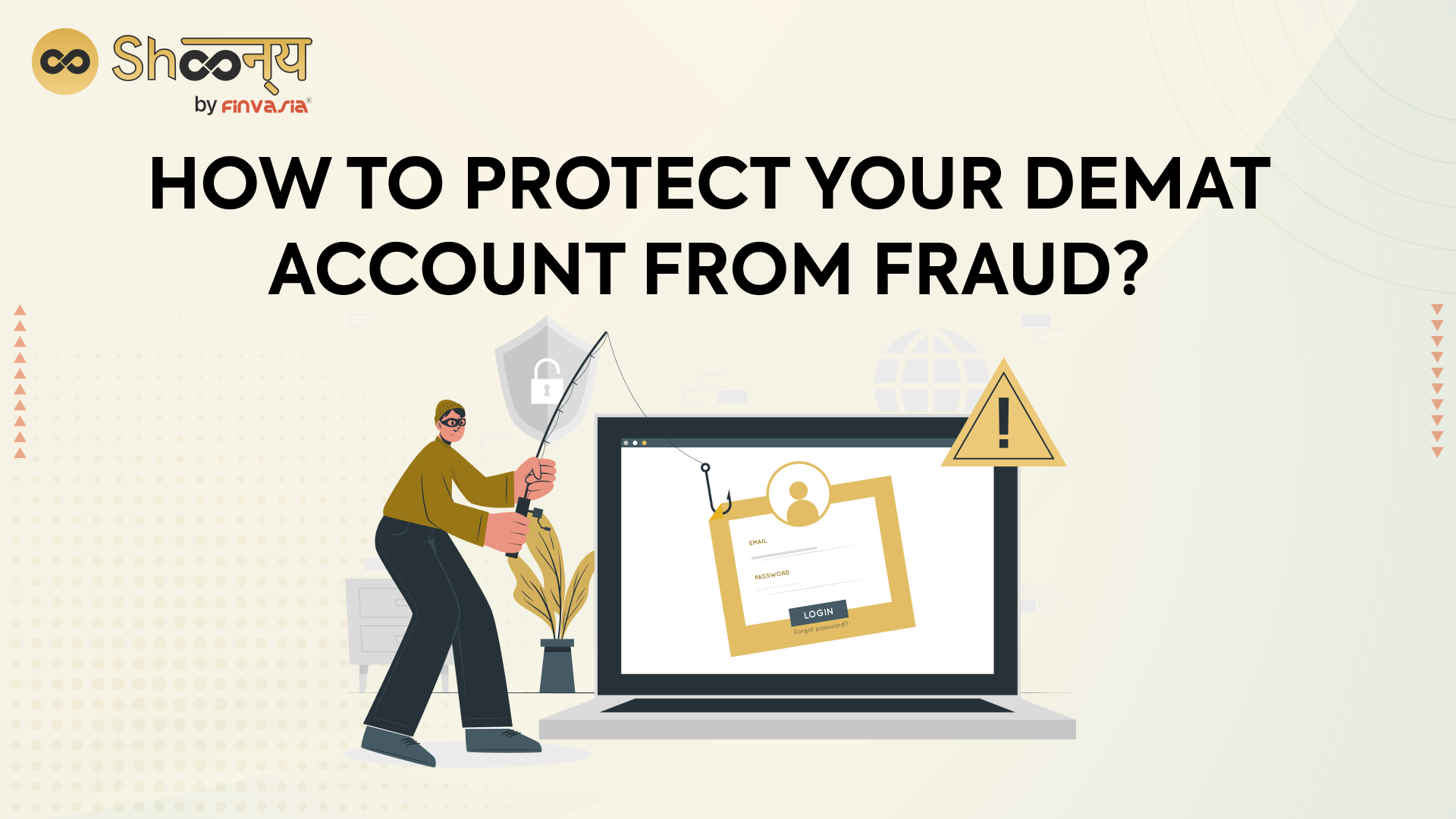 There are several precautions you can take to ensure the safety of your DEMAT account:
Use a strong and unique password for your account
Enable two-factor authentication for added security
Regularly review and monitor your account activity
Be cautious of phishing scams and other forms of online fraud
Use a trusted and reputable broker for your DEMAT account
Power of Attorney for Demat Account
A Power of Attorney (POA) for a DEMAT account is a document that allows you to authorise another person to manage your DEMAT account on your behalf. This can be useful if you are unable to manage your account personally, for example, due to illness or travel. The person you authorise will be able to buy and sell securities and perform other actions on your behalf, as specified in the POA. It is important to choose someone you trust and to clearly specify the actions that they are authorised to take in the POA.
Can I trade without POA?
What is the validity of my Power of Attorney for the Demat account?
Misuse of POA by broker
There is often confusion among investors as to How many Demat Accounts do I need?
The number of DEMAT accounts you need depends on your investing goals and strategies. Here are a few things to consider when deciding how many DEMAT accounts to open:
Tax implications: Different types of investments may have different tax implications, so you may want to consider opening separate DEMAT accounts for different types of investments to help manage your taxes.
Risk management: If you have a diversified portfolio, you may want to consider opening multiple DEMAT accounts so that you can easily manage the risk associated with different types of investments.
Convenience: If you plan to invest in different markets or through different brokers, it may be more convenient to have multiple DEMAT accounts, one for each market or broker.
It's important to remember that having multiple DEMAT accounts also means keeping track of multiple account numbers, passwords and annual maintenance charges, so make sure you consider that as well.
Check these for additional knowledge:
Transfer shares from one Demat to another
Demat Account for IPO
Demat Account for SIP
In general, having one DEMAT account is sufficient for most individual investors, but as you become more experienced, and as your investment goals and strategies evolve, you may find it beneficial to open additional DEMAT accounts.
Which Demat Account is Best for Beginners?
Fees: Look for a DEMAT account with low or no annual maintenance charges, as well as minimal transaction fees. Some banks and brokerage firms offer zero-balance or no-frill accounts for a lifetime.
Ease of use: Look for a DEMAT account that has a user-friendly online platform or mobile app. This will make it easy for you to track your portfolio and place trades.
Reputation: Look for a Depository Participant (DP) that has a good reputation, is well-established, and has a track record of providing good customer service.
Research and Educational tools: Some DP's may also offer research and educational tools to help beginners learn more about the market and make informed investment decisions.
Quality of customer support: Look for a DP that has a dedicated customer support team that can provide assistance when needed.
Remember that the best DEMAT account for a beginner is the one that promises and fulfils the promises of offers services like Free Demat Account, zero-brokerage, and zero AMC.
Shoonya, India's most trusted multi-asset platform, offers everything. You can check the website to know more.