IPO applications are very important in the process of allotment of IPO shares. What if you want to revise or cancel your application? Let us know about the answers through this article.
IPO – Initial Public Offering
When a privately held company decides to go public and sell some of its shares, it goes through an IPO process. For the company, IPO brings in a lot of SEBI regulations and ensures that the company discloses all information to the public. Thus, a company has to go through a long process before conducting an IPO.
Applying for an IPO
Filling out an IPO form is the first step toward IPO application. To apply for an IPO, it is mandatory to have a
Demat account
Trading account
Bank account
PAN Card and
UPI id.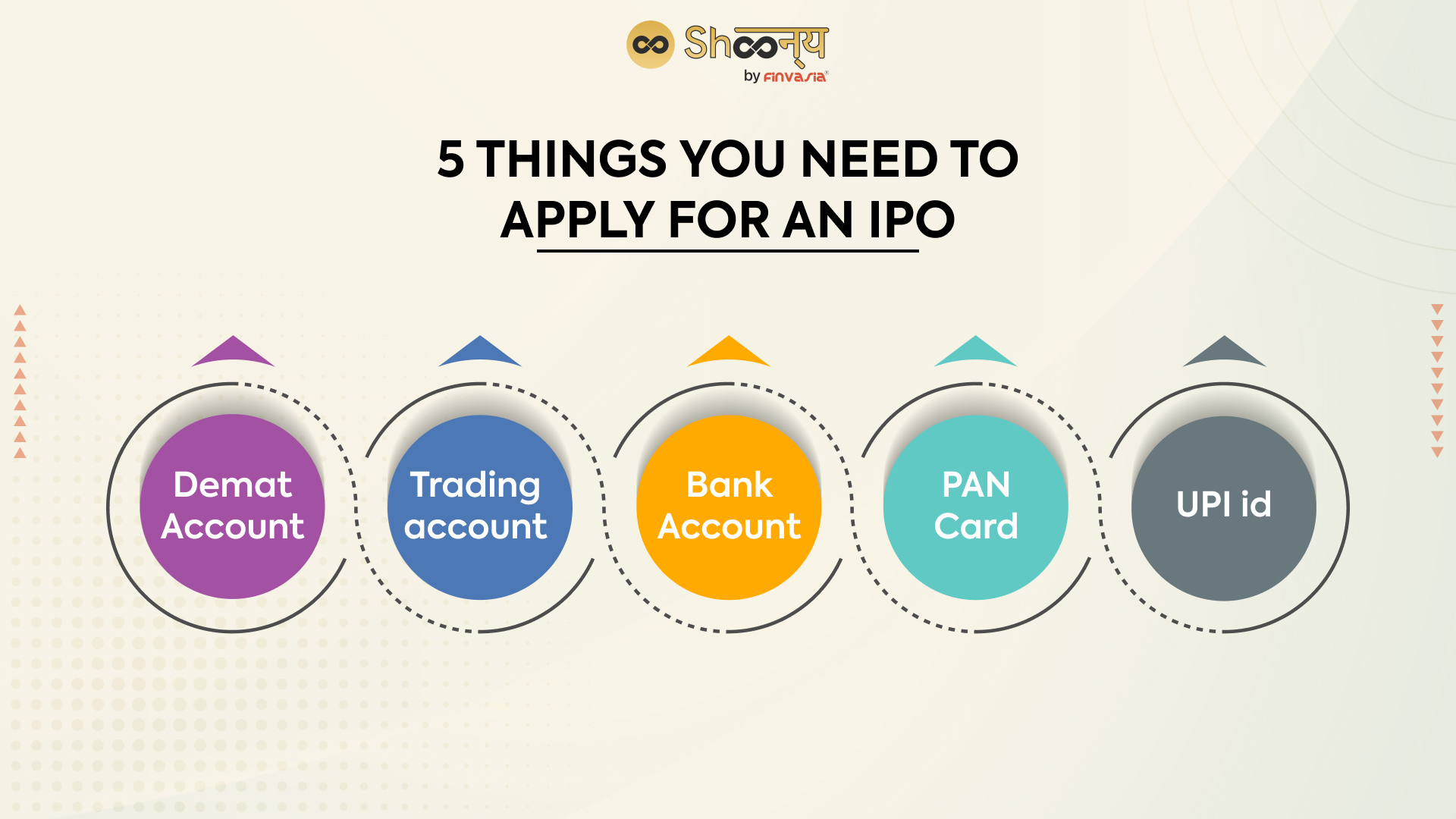 A Demat account is an account that holds your shares as a depository. You can trade your shares through this account. As the name suggests, a trading account is used for trading shares.
(To open a Demat and a trading account without paying any brokerage, download Shoonya App– India's most trusted zero-commission trading platform or, visit our website to register.)
One can apply for IPOs through
Brokers
Log in to your broker account, and select the IPO section. Then you must select the lot size and give details. SEBI blocks the payable amount until the allotment. So, you also need to fill in your bank details.
Net banking
Most banks provide IPO services these days. You can log in to your net banking account and apply for an IPO. This would also block the amount of your bid until the allocation of shares.
Can I revise my IPO application?
If you want to revise your bidding price and quantity of shares, you can do that until the IPO is open. Then, you can visit the IPO section through which you applied earlier. Here, you can modify the amount and quantity of your shares. You are supposed to fill out a revision form for the process. This form is then submitted to a syndicate member.
After that, the changes you have applied would reflect in your bid.
Note- Shoonya App allows you to modify/cancel IPO orders before buying!
Can I cancel my IPO application?
Cancellation of IPO is only available for retail investors. (An investor with a bid less than Rs. 2 lacs)
For this cancellation as well, IPO has to be open. If the IPO is closed, you cannot cancel your application.
Log in to your IPO application from wherever you applied. You can delete the bid or withdraw the application if the IPO is open. By clicking on that, you agree to cancel your application. Once the bid gets cancelled, you will receive your blocked amount within a few days.
Conclusion
IPO cancellation or revision is only available till the IPO subscription is open. Thus, if you apply for an IPO, you must be vigilant enough as the process is very long.
If you are looking for a platform where you can apply for IPOs, which also lets you modify or cancel your bids, Shoonya is your answer.
We are a Multi-asset trading platform where you can trade in various stock market securities with zero brokerage.
So, sign up for Shoonya and try our exclusive IPO buying features!